Posted by Tweedmans on 22nd Jun 2021
Wayback Wednesday - A glance back in time at this dandy vintage velvet jacket.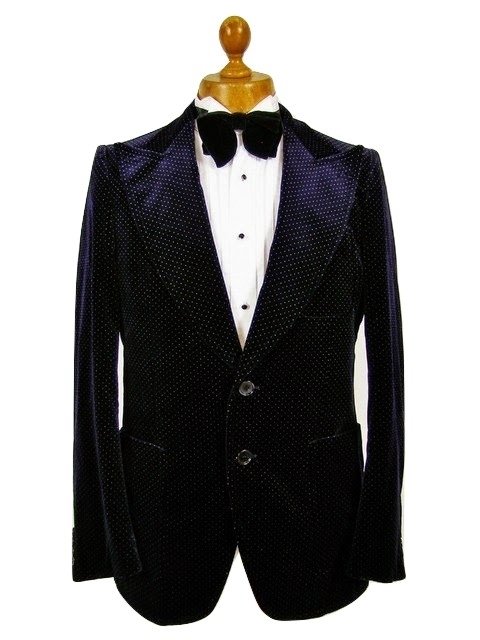 Not so long ago at Tweedmans we sold this rather delightful vintage velvet jacket. Quite unusual in the fact that it was navy blue velvet with fine white pindot pattern all over.
Quite a fitted vintage velvet evening jacket with extra wide peaked lapels and patch pockets.
Some lucky chap is looking rather dapper wearing this little beauty!
We get quite a few rare and unusual men's velvet jackets at Tweedmans so do keep an eye on the website for new arrivals!