Posted by Tweedmans on 22nd Jun 2021
Just arrived is at Tweedmans is a superb collection of NEW Turnbull & Asser ties.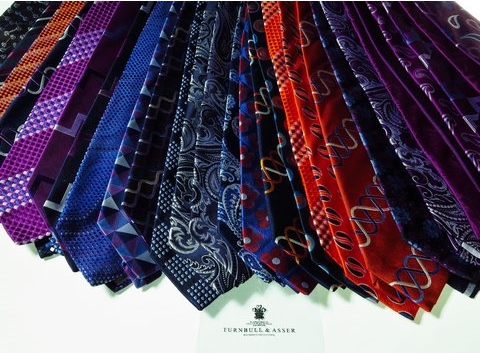 Top quality Turnbull & Asser silk ties in a vast selection of designs for sale. Paisley, patterned, floral, geometric, spotted and polka dot ties in a wide variety of colours.
Huge saving on the original sale price of these Turnbull and Asser neckties.
Luxury silk ties from Royal warrant holders Turnbull & Asser, Jermyn Street, London at affordable prices. Buy online at Tweedmans and save £££'s!
We also have a large collection of pristine second hand Turnbull & Asser suits, T&A shirts, pristine second-hand and new silk pocket squares and other vintage and modern high-end and designer menswear for sale.. do take a look!
Buy Men's Turnbull & Asser Silk Ties Online At Tweedmans - Best UK Second Hand & Vintage Clothing Shop For Men.