Posted by Tweedmans on 23rd Jun 2021
An extensive collection of top quality modern ex-hire traditional men's second hand wedding suits for sale as well as a superb collection of modern & vintage second hand 2 & 3 piece suits. Classic modern & traditional wedding suits for the groom, best man, groomsmen, ushers, father of the bride, father of the groom as well as male wedding guests.
Ex-Hire Wedding Suits:
Choose from a huge range of pristine 2 & 3 piece wedding suits. Most of our ex-hire wedding suits are mix & match, allowing you to put together the perfect fit and colour combination wedding suit.
Traditional wedding suits, tailcoats / morning coats, Prince Edward jackets, frock coats, 3/4 length wedding jackets, lounge suits, dinner suits, wedding waistcoats & matching or pinstripe wedding trousers in many colours.
Most of our ex-hire stock has only been hired out approx 4-5 times and has been dry cleaned so is very gently used near new condition.
Top quality modern ex-hire wedding suits available to buy online at low prices. Why hire a wedding suit when you can buy for less?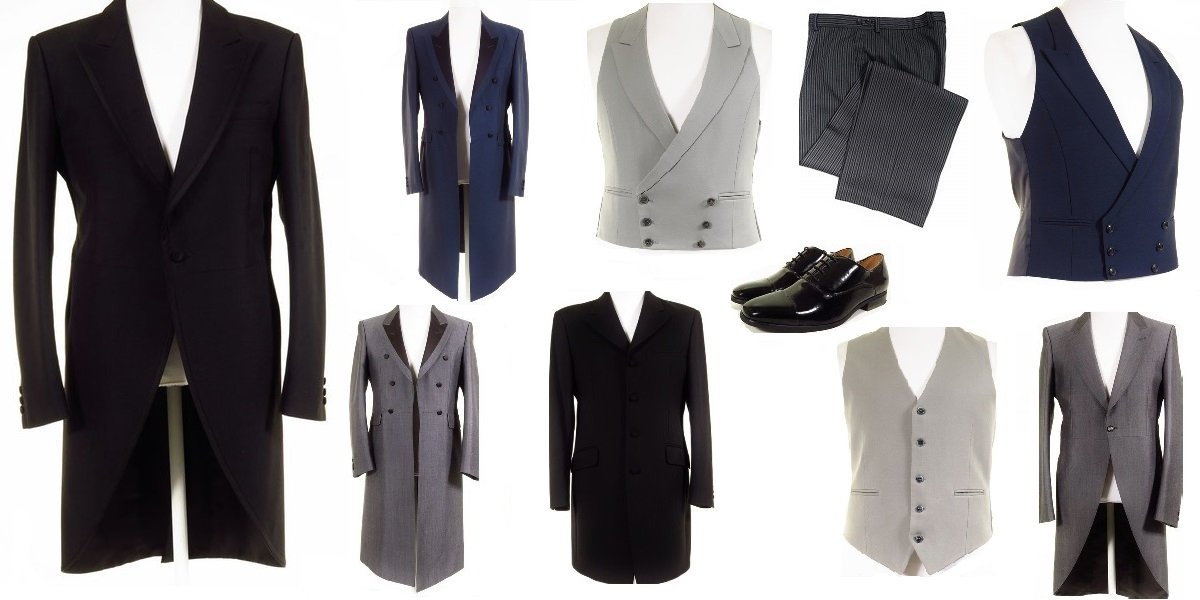 Classic Second Hand Wedding Suits:
We always have a superb collection of quality 2 & 3 piece men's second hand suits for sale.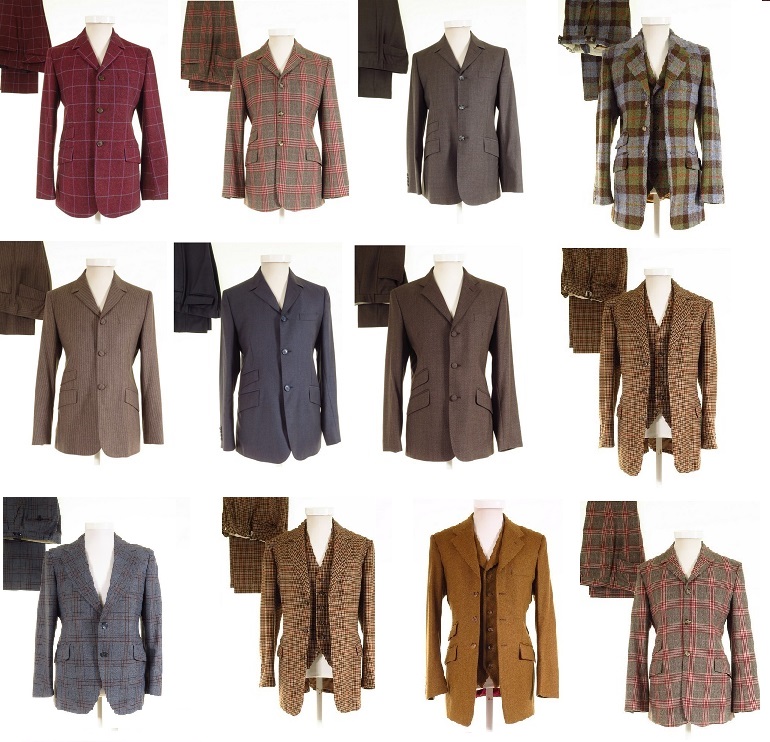 We don't just sell men's wedding suits, we also offer a vast selection of men's wedding accessories including ex-hire waistcoats, top hats, cravats and pocket squares for a complete wedding outfit... all at low prices!
Stylish, affordable and excellent quality second hand men's wedding suits for sale online. All styles, sizes & colours offered. Black, brown, blue, green, silver and grey ex-hire wedding suits and many styles of classic 2 & 3 piece suits including, plain, patterned, pinstriped, check, tweed and more.
Our wedding attire has featured in: