Posted by Tweedmans on 22nd Jun 2021
If you are a shoe connoisseur you will know how much John Lobb shoes cost to buy new. You will however be delighted to find that we have some amazing pairs of second hand John Lobb shoes for sale with a huge discount on original sale price.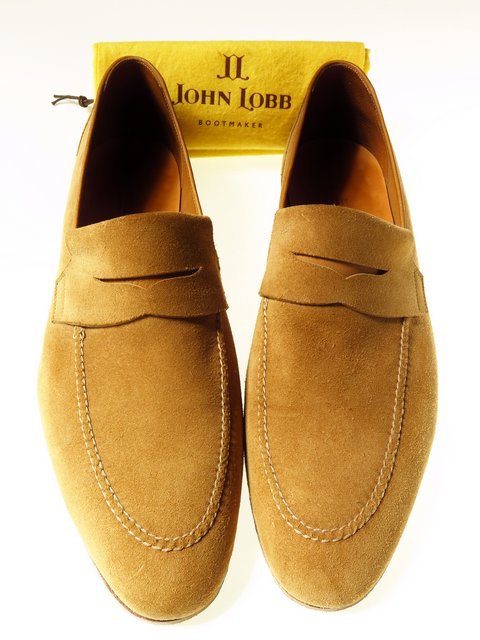 These tan suede John Lobb shoes are in pristine condition and are just one pair of a superb collection of John Lobb and other high-end men's shoes currently offered for sale at Tweedmans.
We also offer an amazing selection of vintage and modern pristine gently used men's designer clothing, suits and accessories from lot's of high-end brands at very reasonable prices.
Shop men's designer clothing and luxury brand high-end menswear at Tweedmans and save £££'s.
Pictured above are one of the fantastic pairs of hardly used John Lobb shoes in near new condition for sale right now in our online shop.. don't miss out on a bargain!
Buy Men's Second Hand John Lobb Shoes Online At Tweedmans - Best UK Second Hand & Vintage Clothing Shop For Men.