Posted by Tweedmans on 22nd Jun 2021
Tweed Coats & Overcoats for Men. At Tweedmans we currently have men's tweed coats and tweed overcoats in abundance with new stock arriving daily. From tweed pea coats to long tweed overcoats for men we offer a huge selection of styles all at amazing prices!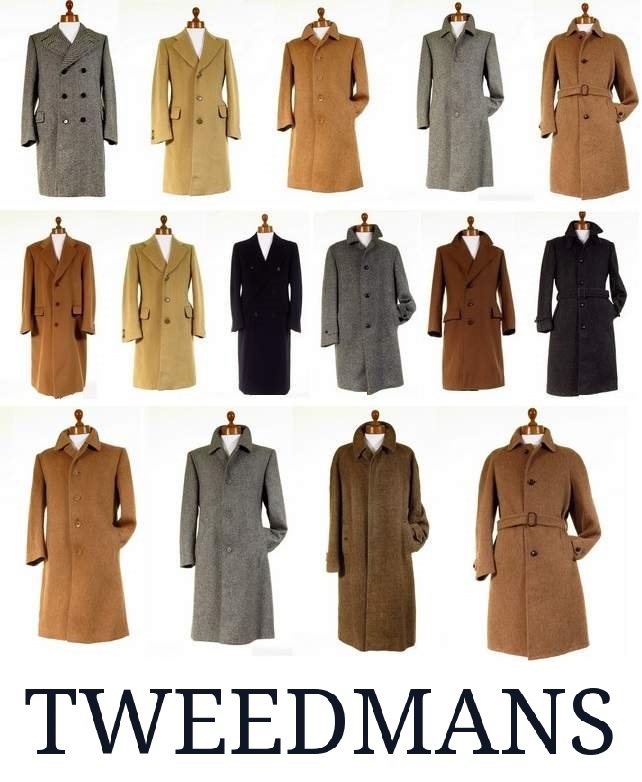 You just can't beat tweed for making you feel warm and cosy, even on the coldest of winter days.
Tweed is a warm, robust fabric that is just perfect for men's winter coats. I know many of our customers actually look forward to "Tweed season", when they can break out their tweed coats and wear them. Tweed is such a superb cloth, it has the ability to be warm and functional whilst still looking incredibly stylish.

A well made good quality tweed coat can be a very expensive purchase, but not at Tweedmans. We offer a superb range of modern, retro & vintage men's tweed coats in lots of styles, sizes and colours at very reasonable prices.

We currently have for sale an amazing range of men's tweed coats including men's Harris Tweed coats, classic raglan sleeve tweed coats and men's full length tweed overcoats.

Do take a look at the men's tweed coats we currently have for sale, you will save a fortune on high street prices and a well made tweed overcoat will last a lifetime or more.

Perfect for keeping you warm on the coldest of Winter days whilst still looking incredibly dapper!
Buy Men's Tweed Coats & Overcoats Online At Tweedmans - Best UK Vintage, Retro, Designer & Second Hand Clothing Shop For Men.