Posted by Tweedmans on 8th Jul 2021
Top quality second-hand men's designer clothes for sale at Tweedmans.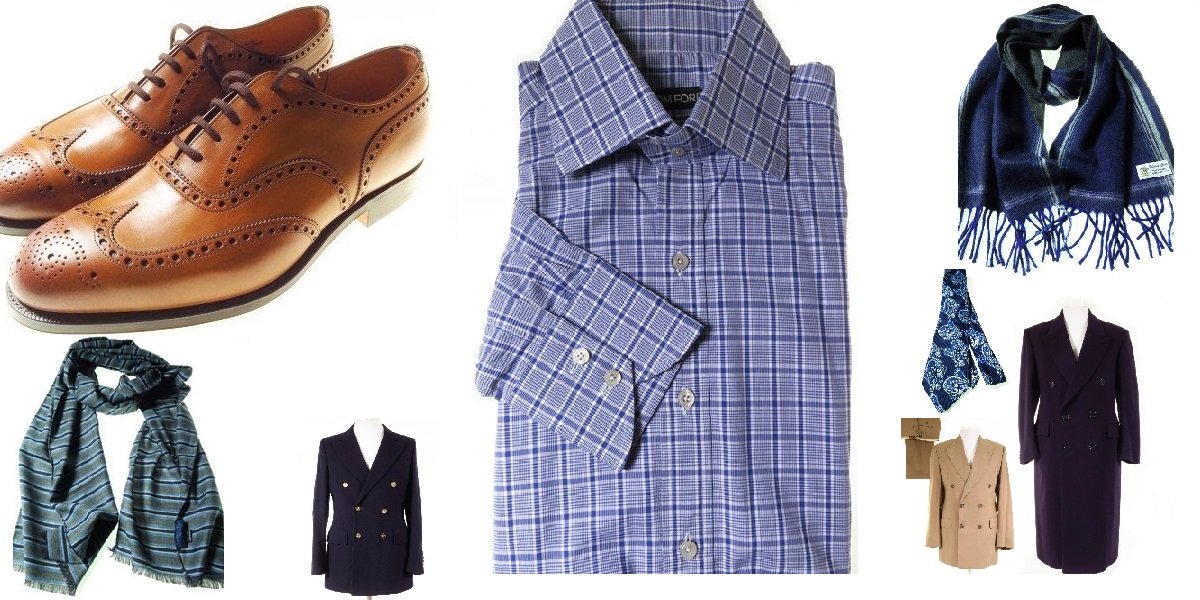 At Tweedmans we always have a wonderful selection of pristine men's second hand designer clothes for sale as well as lots of top quality vintage menswear. We are currently adding a huge collection of modern high end men's designer clothing and accessories to the store. Many from high end Italian brands.

We are very fussy and only sell top quality gently used men's clothing. This collection is absolutely pristine. Most items look to be unworn and those that have been worn maybe once or twice at most came to us in Jeeves of Belgravia London dry cleaning bags so you know they are quality items as these are the dry cleaners to the Prince of Wales and Belgravia is one of the wealthiest districts in the world...many of these high end items were wildly expensive to buy new so huge discounts to be had on original selling prices!
Menswear currently for sale:

Tom Ford suits ( including an immaculate Tom Ford dinner suit / tuxedo and cummerbund), blazers, ties, shirts ( some new in packaging others immaculate ), and number of pairs of luxury leather Tom Ford shoes.
Fashion forward Tom Ford suits are very high end luxury tailoring. Tom Ford tailored the James Bond tuxedo ( Daniel Craig) so you will know that his suits are far from cheap to buy! You don't get to dress like James Bond on a tight budget, UNLESS of course you shop at Tweedmans!

Ermenegildo Zegna suits, blazers ( many pure cashmere ), Zegna leather and suede jackets, men's Pashmina scarves, Zegna shirts and silk ties.

Pal Zileri suits, sports jackets, Pal Zileri overcoats, silk, wool and cashmere scarves, shirts and luxury silk knit and woven silk ties.

Prada suits, jackets, raincoats, overcoats, Prada shirts and ties.

Loro Piana suits, blazers and jackets, cashmere coats and overcoats, shoes, shirts and neckties.

Also many more immaculate second hand men's designer accessories including some amazing genuine crocodile leather belts made in Italy. Designer brands such as Armani, Etro, Hugo Boss, Burberry, Daks, Aquascutum, Brioni, Canali and Valentino to name just a few.

A great chance for any male who want to build a high end designer wardrobe at a fraction of the price of buying new... buy men's second hand designer clothes online at Tweedmans and save £££'s!

We shall be adding these items over the coming days and weeks so do check back regularly as once they are gone they are gone for good.
Buy Men's Second Hand Designer Clothes Online At Tweedmans - Best UK Vintage, Retro, Designer & Second Hand Clothing Shop For Men.