Posted by Tweedmans on 30th Apr 2021
High quality luxury and designer brand men's ties at low prices!
Buy Men's Designer Ties Online At Tweedmans - Best UK Second Hand & Vintage Clothing Shop For Men.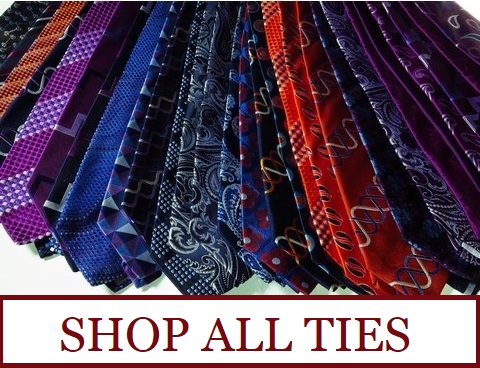 We always have a superb selection of new unused and pristine second-hand men's designer and high-end ties for sale. Pure silk, pure wool and tweed neckties of the highest quality.
Modern designer ties from top brands such as:
Turnbull & Asser - Canali - Armani - Versace - Hugo Boss - Burberry - Corneliani - Pal Zileri - Savile Row
Plus many other luxury brands as well as lot's of top quality Italian brand wool and silk ties.
Huge selection of quality unworn and gently used second hand men's designer clothing and accessories for sale. Suits, coats, jackets, blazers, shirts, shoes, ties, cravats, scarves and more... do take a look!
New stock is added daily!