Posted by Tweedmans on 22nd Jun 2021
Buy quality men's ex hire Masonic striped morning trousers online at Tweedmans. Huge range of sizes for sale. Traditional black & grey striped masonic morning trousers for freemasons / freemasonry wear.
Ex Hire Masonic morning suits, tailcoats / morning coats & waistcoats also available in our Masonic clothing category.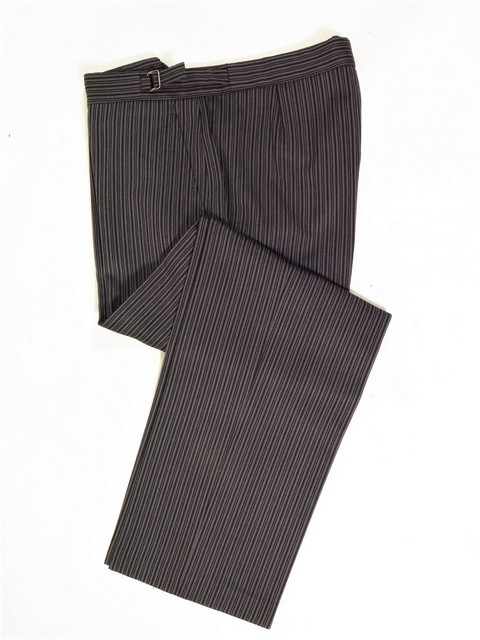 Traditional masonic dress code trousers in a classic grey and black stripe. Top quality ex hire freemason morning dress trousers at affordable prices.
Buy Men's Masonic Trousers Online At Tweedmans - Best UK Ex-Hire & Second Hand Formal Wear Shop For Men.