Posted by Tweedmans on 22nd Jun 2021
With Autumn well and truly upon us and the days turning colder it's time to think about Autumn / Winter coats. The UK weather can be harsh on the coldest days however we offer a huge selection of coats & overcoats to keep out the worst that British weather has to throw at us.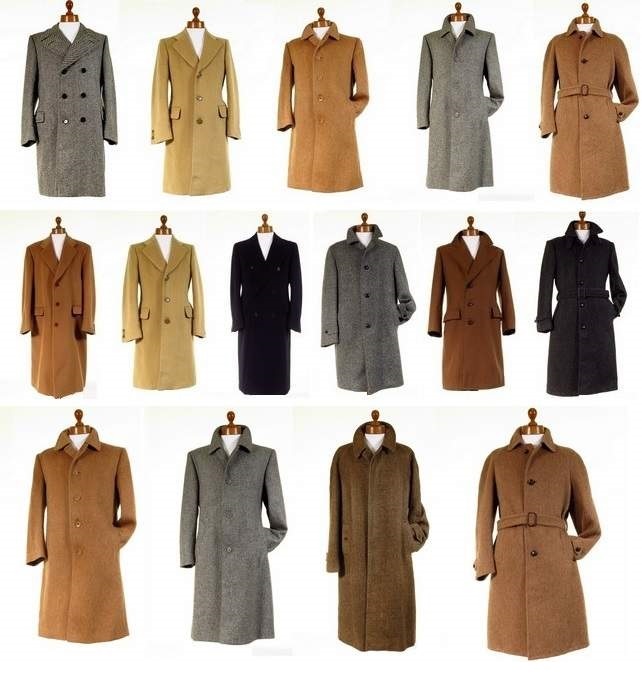 We have a huge selection of quality pristine men's coats and overcoats for sale with styles to suit most taste and budgets. High quality coats and overcoats at low prices!
Read our guide below for buying the best coat styles to suit the season and getting the perfect fit.
Guide to Buying Men's Autumn/Winter Coats
Having at least a couple of good quality coat's in your wardrobe is essential for the different seasons. Autumn can be cool and wet so a good raincoat is a must. A quality raincoat will see you through many years and is perfect for spring and autumn when the weather is cool but not too cold.
For wear during our typical UK winters a medium weight wool or tweed coat cannot be beat for keeping you warm and comfortable. For a more severe UK winter and those outside of the UK who suffer far harsher winters then a good solid heavyweight wool or tweed overcoat is a great addition to a stylish winter wardrobe.
How to Measure for a Coat
All of the coats we offer for sale are sized to fit. So for example, if you measure 38 inch chest then you need a coat that is marked as a 38 fit. The letters S/R/L attached to the size indicate a short/regular or long fit and is most importantly an indication of the sleeve length.
When measuring for a coat you will need to take at least two measurements.
Firstly, breathing in place two fingers under the tape measure and measure around the widest part of the chest. This is your chest measurement and will indicate what size coat is required.
Next you will need to take your centre neck to cuff end measurement so that you know what sleeve length is needed.
Make a note of these measurements as these are essential for picking the correct coat size.
As all styles of coat differ in how they are intended to be worn, ie fitted or loose etc we allow for this in our stated size however you may wish to go down or up a size if you prefer a more fitted or loose cut.
The difference between our actual chest measurement ( armpit to armpit doubled) and the size stated for the coat is a good indication of how the coat will fit. For a more fitted cut coat we may only allow 3 inches extra room for movement but on a loose fit coat like a raglan overcoat etc we may allow up to 8 inches as these styles are intended to be a roomy relaxed fit allowing for wear over a suit etc and to allow ease of movement.
For the most part we have taken the guesswork out of sizing for a coat as once you know what style of coat you wish to buy then all you need to do is check the stated size given for a particular coat against your own chest measurement and the check that the length of coat is acceptable and sleeve length on coat matches your own.
We always have a huge selection of pristine coats, overcoats & raincoat / macs for sale with new stock added weekly.
Buy online at Tweedmans and save ££££'s on high quality men's coats and overcoats.