Posted by Tweedmans on 22nd Jun 2021
Are you ready for the Goodwood Revival ? Are you planning on dressing up and wearing a period feel outfit for the Goodwood Revival? At Tweedmans we offer a superb selection of Goodwood Revival outfits for men.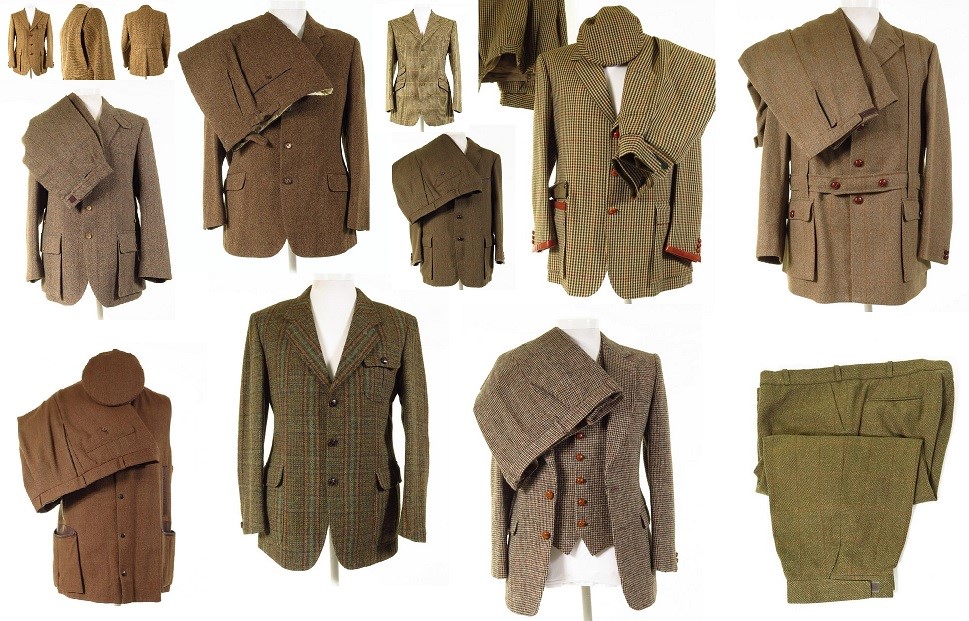 Tweedmans offer for sale a wonderful and varied range of men's vintage Goodwood Revival outfits including vintage suits, tweed suits, vintage tweed jackets, vintage scarves & cravats, tweed hats & caps and many more garments just perfect to get an authentic feel to your outfit for the Goodwood Revival.

More than 800 items of quality men's vintage clothing & period accessories are offered for sale as well as modern garments that make perfect outfits for Goodwood Revival. Ideal for those wanting to dress the part for the Goodwood Revival!



The Goodwood Revival is truly a magical step back in time, celebrating the glory days of motor racing as it used to be, with all of the accompanying spectacle, glitz and glamour of the period. Many competitors and spectators dress in period fashions, with the finest sights and entertainment of the pre-1966 era for all to enjoy.

All of the Goodwood motor sport events promise a spectacular array of cars and motorcycles, plus star drivers and riders, and plenty of other fabulous attractions to thrill spectators of all ages.

As always the Goodwood Revival is set to be another truly spectacular event for many 1000's of visitors from all over the world.

A rare chance to step back in time and soak up the vintage glamour and allure of motor racing in the romantic time capsule of the golden era's of motor racing at one of the world's most authentic circuits.

The Goodwood Revival is the world's largest historic motor race meeting and the only event of its kind to be staged entirely in the nostalgic time capsule of the 1940s, 1950s and 1960s that relives the glory days of Goodwood Motor Circuit.

Just to see all of the superb outfits being worn makes the weekend worthwhile, tweed is a particularly popular choice at the Goodwood Revival.

The fun of being able to dress in period fashions just adds to the magic of the event.

And if you are lucky enough to own a vintage car you can take it along and park in the Goodwood Revival Car Show area, put on a dashing vintage outfit and hey presto you are transported into a magical era with all the other well dressed chaps with their classic cars.

This huge car park at Goodwood Revival is full of an amazing selection of pre-1966 vehicles and enthusiasts could spend a whole day just wandering around looking at all the vintage vehicles on display.

Within moments of arriving at the Goodwood Revival you will see an array of gentlemen in all sorts of vintage finery from tweed clothed country gentlemen, 1960s mods and rockers and men in period uniform. There is no dress code, other than wearing outfits inspired by the period covered by the event ( 1940's, 1950's, 1960's.)

Whatever you decide to wear for the Goodwood Revival, enjoy!
Buy Goodwood Revival Outfits For Men Online At Tweedmans - Best UK Vintage, Retro, Designer & Second Hand Clothing Shop For Men.