Posted by Tweedmans on 22nd Jun 2021
We have an extensive collection of top quality men's ex-hire suits, morning suits, trousers and shoes for sale that are perfect funeral directors wear. Traditional uniforms for male funeral directors, conductors, bearers, drivers, undertakers and smart office wear for funeral industry staff.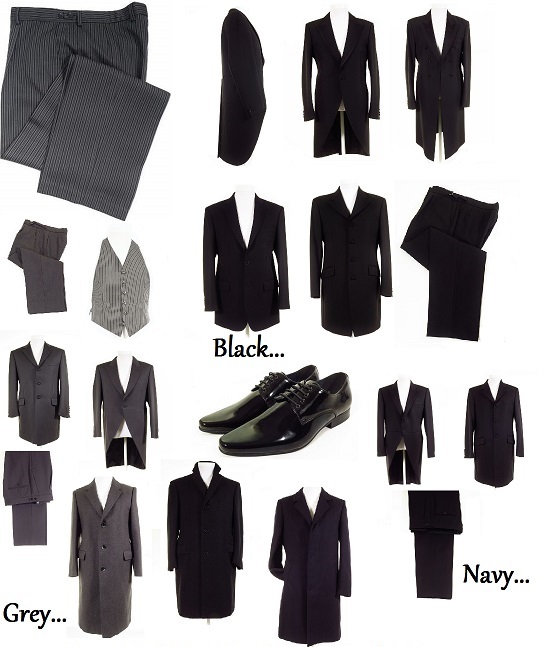 Quality ex-hire funeral wear for sale at affordable prices. Save £££'s on high street prices!
Buy classic formal black, navy and grey tailcoats and frock coats with either matching plain or classic striped morning trousers for funeral directors as well as a superb selection of navy, grey and black herringbone wool funeral jackets and matching trousers ideal for funeral directors office wear or respectful clothing for men attending a funeral.
We also offer a superb selection of gentleman's classic overcoats that also make ideal wear for funerals.
If you are looking for UK funeral directors clothing suppliers then please do browse our stock.
Buy Men's Ex-Hire Funeral Director Suits, Clothing & Overcoats Online At Tweedmans - Best UK Ex-Hire & Second Hand Formal Wear Shop For Men.