Posted by Tweedmans on 2nd Oct 2018
The Distinguished Gentleman's Ride is a worldwide motorcycle fund-raising event to raise awareness of prostate cancer, male suicide prevention and mental health awareness. The classic motorcycle ride was founded in 2012 by Mark Hawwa in Sydney, Australia. The first ride was inspired by a photo of Mad Men's Don Draper on a classic motorbike in a dapper suit.
1000's of men and women take part each year from all over the world and millions of pounds have been raised for charity so far.
The 2018 Distinguished Gentleman's Ride took place on the 30th September and this year my husband Steve, and co-owner of Tweedmans took part with a number of his friends in the Peterborough ride. We supplied his and a number of others outfits for the day's event. Tweed jackets, wool & tweed suits, waistcoats, cravats, pockets squares, bow ties etc.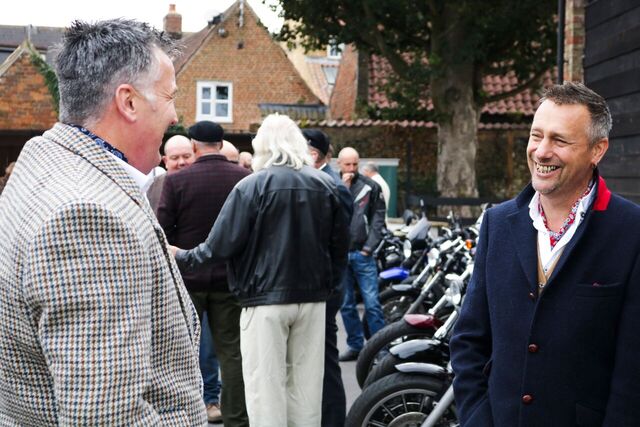 Around 112 riders took part in the Peterborough DGR 2018, many of which rode classic motorbikes although there were a number of modern motorbikes riders who took part also. Steve rode his Ducati as he doesn't own an old classic, however it's the taking part that counts and lots of money was raised for charity. At this point £12,304 has been raised so far for the Peterborough ride.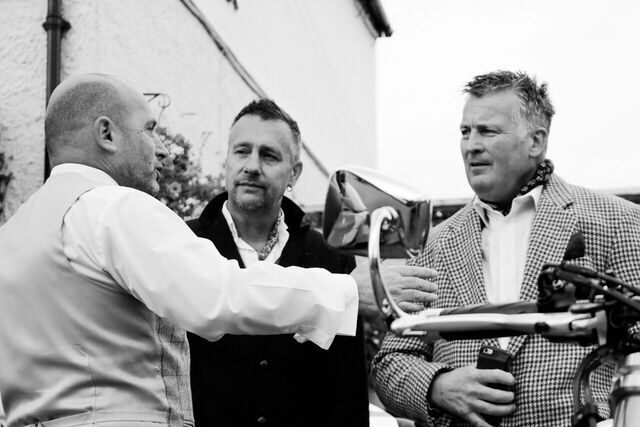 Everyone who took part made a huge effort to look as dapper as possible and there were some superbly dressed gentlemen riding around Peterborough on their motorbikes raising money and awareness of these important issues.