Posted by Tweedmans on 22nd Jun 2021
Classic wool and tweed overcoats for men. We are bursting at the seams with classic men's wool and tweed overcoats in lot's of styles & sizes. Classic overcoats at affordable prices!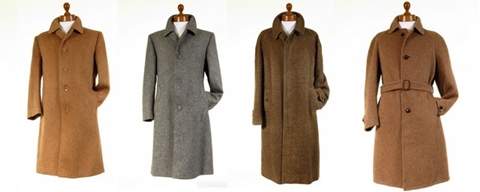 Many more classic wool and tweed men's overcoats are currently being added to our online shop, in perfect time for Autumn / Winter.

Just added to our online shop is a wonderful range of single breasted fitted wool coats, classic belted tweed overcoats, double breasted wool and tweed overcoats, raglan tweed coats and full-length men tweed overcoats.

Above are just a small selection of the modern and vintage overcoats currently for sale... Buy online at Tweedmans.