Posted by Tweedmans on 23rd Jun 2021
Casual day cravats for men. We now have an even bigger selection of men's casual self-tie day cravats for sale including a vast selection of unique vintage cravats.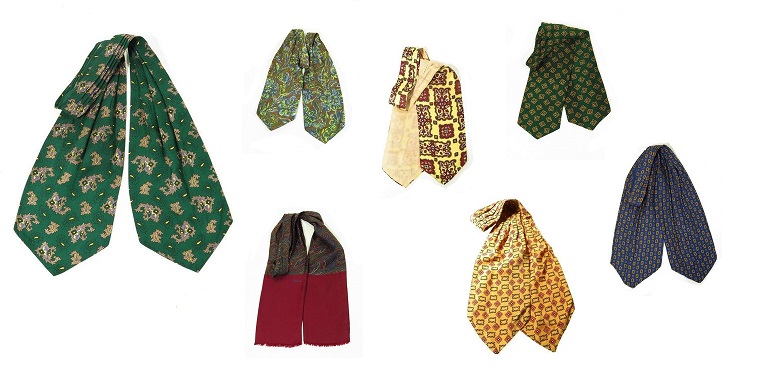 Casual day cravats can be worn for almost any occasion and in a number of different ways, unlike the more formal wedding cravats.
Day cravats are a simple yet effective and chic way of adding colour to a mans outfit that may otherwise be lacking in an injection of colour and personality.

How to wear a cravat.

Worn the traditional way, tucked into the shirt collar they add a distinguished look to a gentleman's outfit. If you prefer a younger approach then you can wear your cravat tucked inside a fitted jacket or waistcoat so as more of the cravat is on display. Alternatively a cravat can also be worn as a trendy scarf with jeans and t-shirt. Wear your your cravat in whichever way you prefer. Remember your style, your rules!

Just arrived is a superb collection of new vintage inspired retro day cravats in paisley and polka dot patterns.
Buy Men's Casual Day Cravats Online At Tweedmans - Best UK Vintage, Retro, Designer & Second Hand Clothing Shop For Men.