Posted by Tweedmans on 22nd Jun 2021
Buy top quality classic menswear online at Tweedmans. Men's classic clothing, classic suits and classic accessories in abundance from many top brands and makers.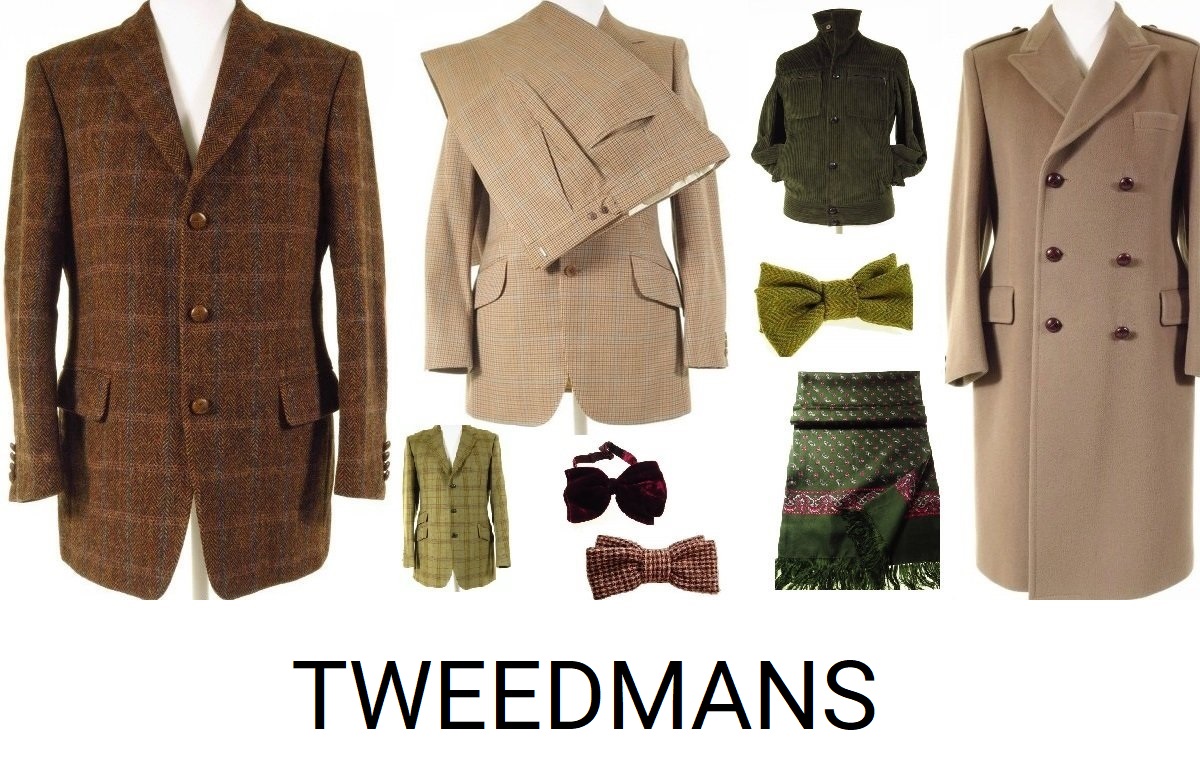 We offer a vast selection of quality garments for sale in our UK online shop with new stock added daily. Smart, casual and formal wear for any occasion.
Two and three piece suits, blazers & jackets in tweed, corduroy, velvet, wool & pure cashmere as well as men's wool & tweed coats and overcoats, classic knitwear, leather shoes, waistcoats and a vast array of men's accessories including ties, pocket squares, scarves, cravats, bow ties etc.
In our formal wear categories we offer huge selection of quality modern ex-hire formal wear including traditional morning suits, tailcoats, trousers, dinner jackets and dinner suits, white ties attire, dress shirts, shoes and formal accessories.
Classic country clothing and accessories for the discerning country gentleman including tweed suits, tweed jackets, breeks, fields coats, Barbour jackets and more.
Do browse our store as we offer an amazing selection of second hand modern & vintage classic menswear to choose from in lots of styles & sizes.
Our prices are low but our standards are high so you can be assured of quality classic menswear at affordable prices.
Buy Classic Menswear Online At Tweedmans - Best UK Second Hand & Vintage Clothing Shop For Men.