Posted by Tweedmans on 31st May 2021
We have just acquired a superb collection of 3 piece Bookster tweed and wool custom made men's suits. This collection includes an amazing unworn Bookster 3 piece Harris Tweed suit tailored in an eye catching hunting Macleod Harris Tweed cloth, pristine 3 piece Bookster brown herringbone tweed suit, pristine 3 piece black chalk stripe wool suit and a pristine, like new 3 piece sand herringbone Bookster tweed suit.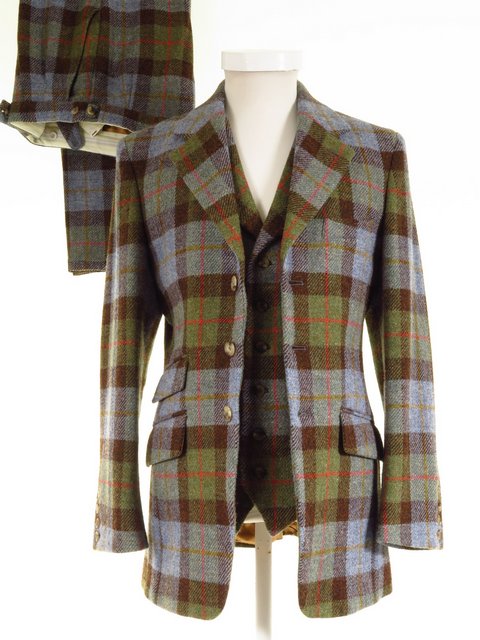 All are custom tailored Bookster suits and are in pristine condition and for sale in our online shop at a fraction of the original sale prices.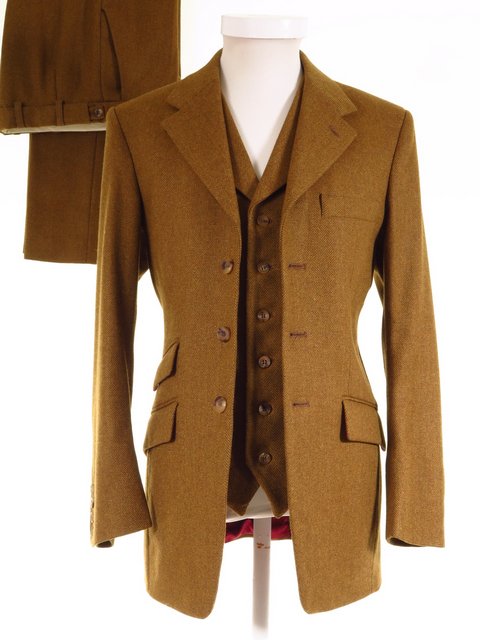 New stock is added daily so do keep checking as we offer lots of top quality tweed suits, jackets & clothing for sale as well as a vast array of vintage and modern high-end & designer menswear and accessories.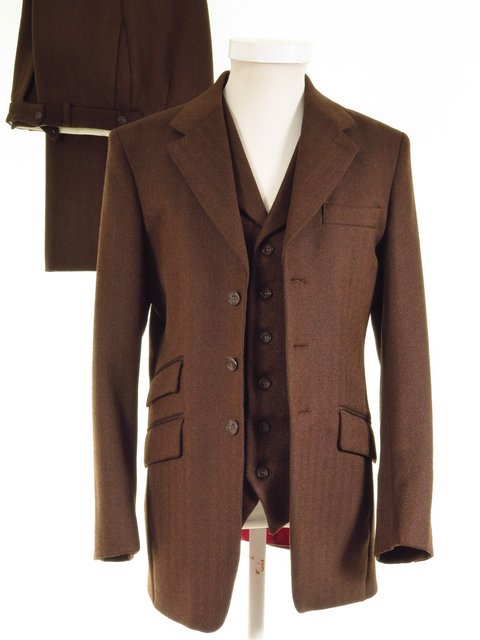 Buy Men's Bookster Suits Online At Tweedmans - Best UK Vintage, Retro, Designer & Second Hand Clothing Shop For Men.