Posted by Tweedmans on 22nd Jun 2021
The black morning suit is the traditional choice for wedding's, Masonic attire, Royal Ascot, funerals and formal occasion wear. Buy online at Tweedmans for less than the cost to hire!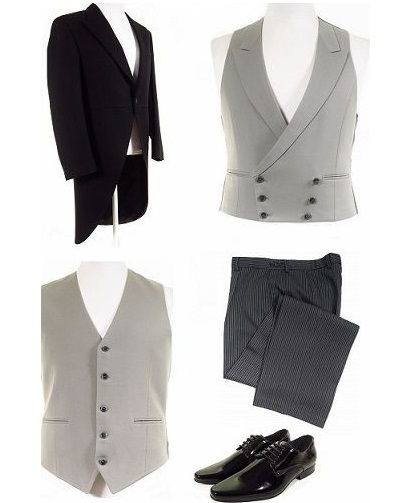 Huge selection of top quality ex-hire black morning suit tailcoats and black morning trousers for sale separately to enable you to buy a black morning suit that fits perfectly.
We offer an extensive collection of gently used black morning suit jackets and striped morning trousers as well as a wide variety of men's formal dress waistcoats and cravats in many styles and colours to complete your outfit.
Why hire a black morning suit when you can buy quality ex-hire morning wear online at Tweedmans for less?