Posted by Tweedmans on 22nd Jun 2021
15 Men's Coat Styles for Autumn / Winter. The weather may be turning cooler and the nights drawing in as autumn approaches, but you can still be smart and warm for autumn / winter with our superb collection of classic tweed, cashmere and wool men's coats and overcoats for sale.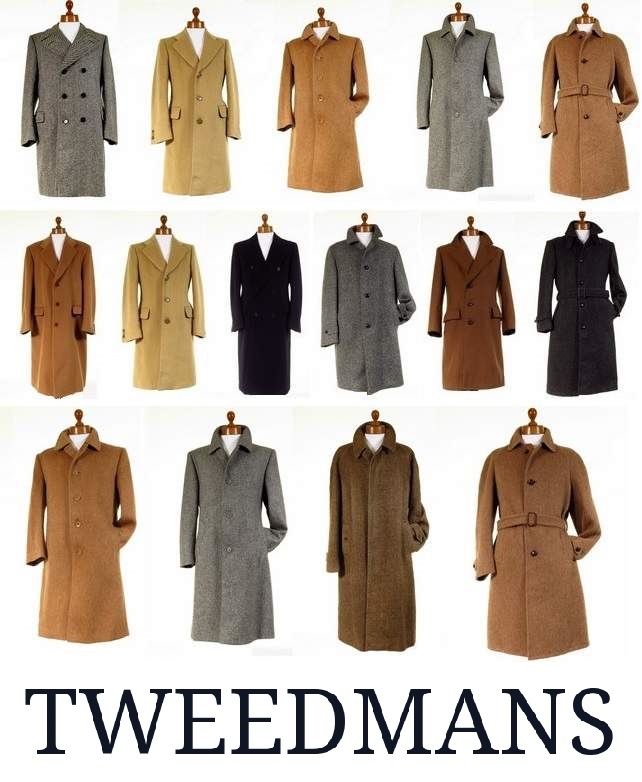 Our guide to 15 of the best men's coat styles to keep you warm and stylish for this autumn / winter and many years to come.
Our collection of men's coats includes a huge selection of top quality classic British overcoats as well as a huge array of designer Italian overcoats.
Many different men's coat styles for sale with new stock added daily. Whatever style of coat you are looking for we have a wide variety. Modern high-end trendy fashion coats to traditional men's coats and overcoats offered for sale at great prices.
From full-length tweed coats, classic overcoats, fitted wool coats to tweed trench coats, raglan overcoats, British warm overcoats, raincoats, pea coats and duffle coats.
Buy Men's Autumn / Winter Coats Online At Tweedmans - Best UK Second Hand & Vintage Clothing Shop For Men.